Our Team
When you became my client, you placed your trust in me to help make your vision a reality. I honor that trust with the help of my expert support staff. Together, we make a strong commitment to customer service.
If at any time you have a question, concern or need, please let us know.
Cody Eiler, Alex Thorson, Derek Foster
Alex W Thorson
Associate Financial Representative
Office 402-483-7871

Alex Thorson is the most recent member of the team. He started at the beginning of 2017. Alex was born in Cedar Rapids, Iowa and moved to Lincoln, Nebraska in 2000. He attended Nebraska Wesleyan University and received a B.A. in Economics with an emphasis in Finance. He was also a occer-playing student-athlete all four years. His first job out of college was as a mutual fund accountant.

On our team, Alex is involved with the day-to-day operations, client management, and the comperehensive investment and insurance planning. He has a passion for helping others and uses this desire to fuel his commitment to getting his job done efficiently. In his free time, Alex loves to be with his family, go out with friends, play soccer, keep up with current events, and travel. Alex currently holds his Nebraska State life and health license.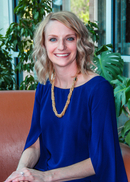 Amber Bremer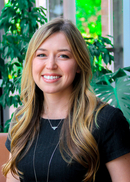 Olivia Essink